//08:58a + 15 Feb 2021 = Monday morn || "Welcome to America" by Black Thought on Gabriel's show – Early – on keXp – well… just powerful, heart wrenching//
Gabriel often spins tunes that I listen to, and thus have my mind pried open a little bit each day. Say, listening to Suheir Hammad's 'Refugees' – how can I not listen and think?
on feeling the rain vs. getting wet. can we just admit that it's ok to have a few days of sun then a few days of rain, rinse, repeat? 'cause it's been a bit grey and dreary this past few weeks. I can feel it in my mood, and it's not particularly happy making.
/11:37 – that's just the way it is. 'Changes' by 2Pac covered by JK-47 – Like A Version from Triple J. Always nice to have a reliable place to hear good music; actually, hear music you enjoy – that's a better phrase, yes? Say a kinda fun cover of Simple Minds' 'Don't You (Forget About Me)' by Boy & Bear ft. Annie Hamilton – I like it.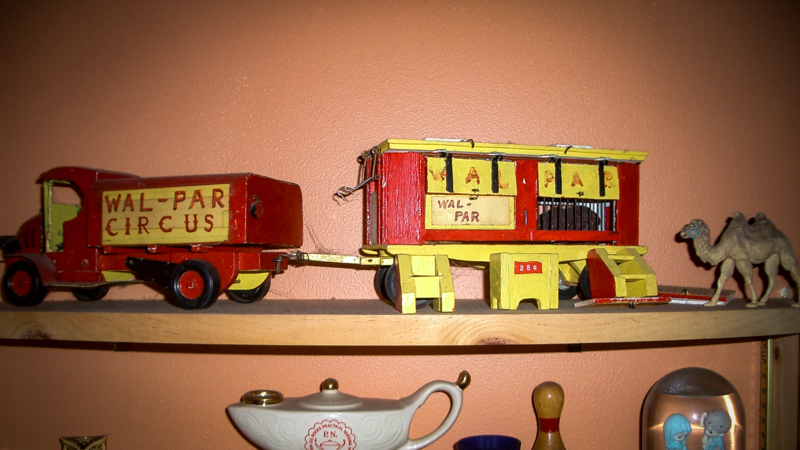 such childlike joy Grampa Parry had for his circus wagons. so many things I'd do different, better if I could – one of which would be to gain a better knowing of him. alas we have memories, stories, and examples of joy. not half bad I guess.
/7:37p – so I have the chorus of Nathan Asher's 'Turn Up the Faders' quietly playing just below my hearing/recollecting the lyrics – the power of an overfull brain perhaps? – and as oft happens the tunes transport me to other times, places. which is cool – until I try to find the path from then and there to here and now, and it's not always possible, especially with actions of others leaving craters for me to gaze across. But the music is there still, it still helps, I still like to listen – guess as long as that happens everything is sweet.
ciao,
::s::
Respice ad diem hanc | "Don't Forget to Be Awesome"