Some days you wake up feeling decent – I can tell those days because of how the day starts. Good sir Mark wrote for today of the ideas of our nature is not changed, but enhanced when we find ourselves in the moment; Dogen's description of the Moon and the dewdrop crafts the foundation for this description of the idea. Mark finishes up his entry/essay with the inquiry of where do we hold onto the 'touch of life', our very own bath of moonlight? Also on when we need it most.
Blood mentioned her appreciation for my clouds videos. Those kind words helped me, and during these chaotic times, where I feel buffeted even by the nicest of moments, the kiddo being just stupidly happy about life – I'm a breath away from being blown off course and into the abyss of 'well yay for now, but how about a year from now? how will we change to a better normal? are others doing it better than me? how do I not be afraid while I'm terrified????' – um, things are a tad heavy in these parts. Blood distilled how her joy manifested thusly – "Oohhhh- I reallly like July 9th cloud video
my daily moment of NC zen" – yeah, she's that fucking awesome. I am very lucky that she's my little sister!!!!
"Welcome to my corner of YouTube Land – I'm Paco Scott and here is your daily moment of durhamtown zen" – that could work, eh?
This project has been really nice – it's a little something that's not super important, somewhat easy to do – feeds into my joy of futzing with cameras & software and I end up with a little piece of art that I'm fine owning. Yup – I did this. (it's not hard, anyone can do it, really it's impressing you? wow … huh. speak the yappy pups who are definitely ready for someone else to be hanging out in the house) I'm trying to fight back the regret of not doing it sooner; my visit to NYC a few years back coincided with my recent infatuation with a YouTube fellow by the name of Casey and his work ethic, his grasp on the realities of the world we lived in, combined with his 'fuck it, just make it' attitude was enticing, but sadly not enticing enough. So instead I (luckily) had a kid with Boo. Still, stupid money for weirdly easy stuff is always something to have minor regrets about, right?
//11:13p – Jamel_AKA_Jamal sees Living Colour "Cult of Personality" and is impressed. 'cause holy shit that's a great tune.//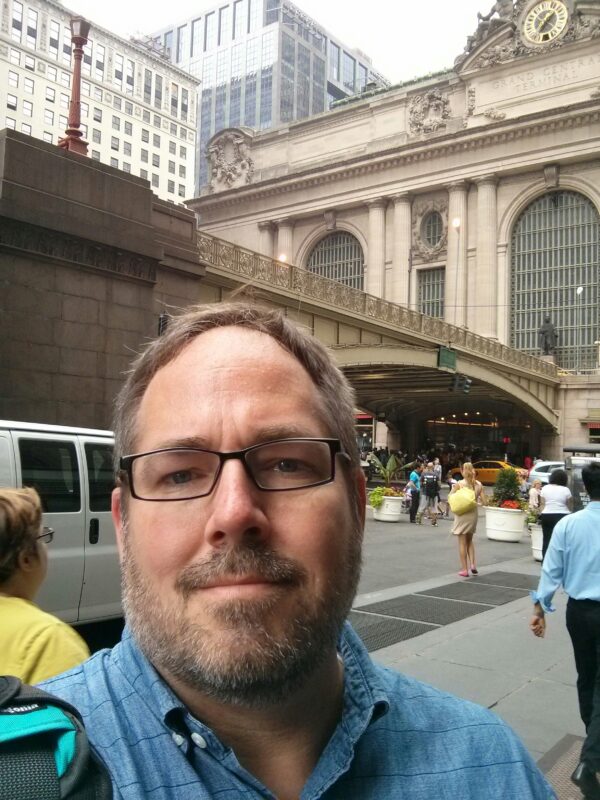 Well we'll see how this goes. Oh – yeah, as I sat down to piece together a video I pulled up the YouTube Portal of Distraction and wound my way over to Jamel_AKA_Jamal's page; he has a set of 'Reaction' videos (something I recalled hearing about way back when) and I pulled up his reaction to Rush's "Spirit of Radio". His joy of being exposed to such talent and skill, man – it reminded me of the years of music discovery which was never guaranteed to be awesome but the gems that were found along the way marked my soul. Dano is one I think of when I think of my entrance to Rush, though the band was certainly doing their best to be seen then. Pretty sure Rush Subdivisions was the concert tour, and thus my first live show of note.
Spirit of Radio, via ear buds, brought the same amount of joy to me as when I listened to it drowning in teenage angst in D/Yorkville in the mid-80s. The power of music should never be questioned, doubted, or forgotten. If only I had been able to express what the music was making me feel (joy, happy, thrilled, alive, excited, hopeful, awed, dumbstruck, motivated (oh air drumming/guitar-ing – if only I had belief in myself then…)) maybe, just maybe, I'd have become that DJ everyone thought I should be. Alas, not my path. Maybe next lifetime, eh?
Ciao,
:: s ::
Respice ad diem hanc | "Don't Forget to Be Awesome"
//10:33p+11July2020= Saturday eve || Jamel_AKA_Jamal listens to "real music" – The Animals performing "House of the Rising Sun". Which he listened to after to: Charlie Daniels Band "The Devil Went Down To Georgia", Led Zeppelin's "When the Levee Breaks",Crosby, Stills, and Nash's "Suite: Judy Blue Eyes" & Southern Cross, Rush's "Spirit of the Radio", "Freewill", & "Subdivisions"//