Hold on, to me as we go
As we roll down this unfamiliar road
And although this wave is stringing us along
Just know you're not alone
'Cause I'm going to make this place your home
Settle down, it'll all be clear
Don't pay no mind to the demons
They fill you with fear
The trouble it might drag you down
if you get lost, you can always be found

Phillip Phillips ~ 'Home'
I'm not the only one who finds 'special' meaning in songs, right? Am I the only one, however, who takes 3 years (or 30 years) to figure out that the lyrics were specifically aimed at you, but like three years ago? Oh, good.
//10:12a + 01Feb2021 = Monday morning || 'Don't Give Up' by Peter Gabriel feat. Kate Bush seems like a lovely tune to start the day/week/month off, eh?… into "when the Party's Over" by James Blake – ok.//
Hi there. How are you this wonderful day? Are you going to put down/let go of the things you've been carrying? I read a note on how – if you let go – you'll have the strength to hold yourself up (thanks g.s. Mark Nepo) and I think that's an apt concept to ponder, turn over in my mind. All I have to do is clear out a few things so I have space in there …
From my tea endeavor it is noted "For the concert of life, no one receives a program. ~ Dutch Proverb" – alrighty then. Guess we've tuned up enough, eh? Shall we start the show?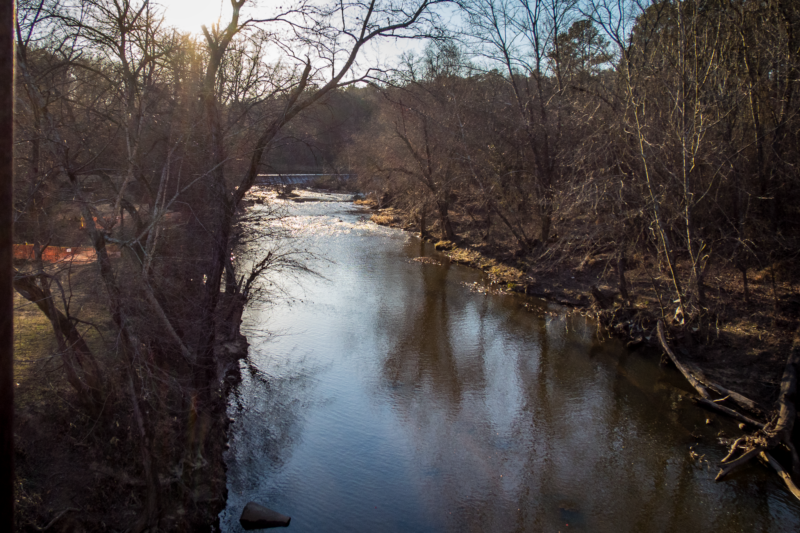 /12:26p – "though you think you are, You're not alone, we all have scars, I know it's hard, You're not alone" or something like that, from g.s. John's spinning of Arlo Parks' 'Hope'; he had just spun a '87 dedication set(s) – totally made my day
/3:58p – declarations to the citizens that they are safe. I have doubts however; perhaps a lesson will be taught to the boy, eh?
the month of February – what habit to look at and adjust? (all of them??) we shall see, won't we?
//11:25a + 02Feb2021 = Tuesday morning || 'Picture of You' by The Cure, circa 1989, g.s. john spins on keXp possibly to make up for Duran Duran's Planet Earth celeb for this day, '80 release. So … ya know, long time ago etc etc//
So no posting last night – knew there was paragraphs I'd have to parse and either cut or fill out. decided the clouds were better alone, eh? perhaps.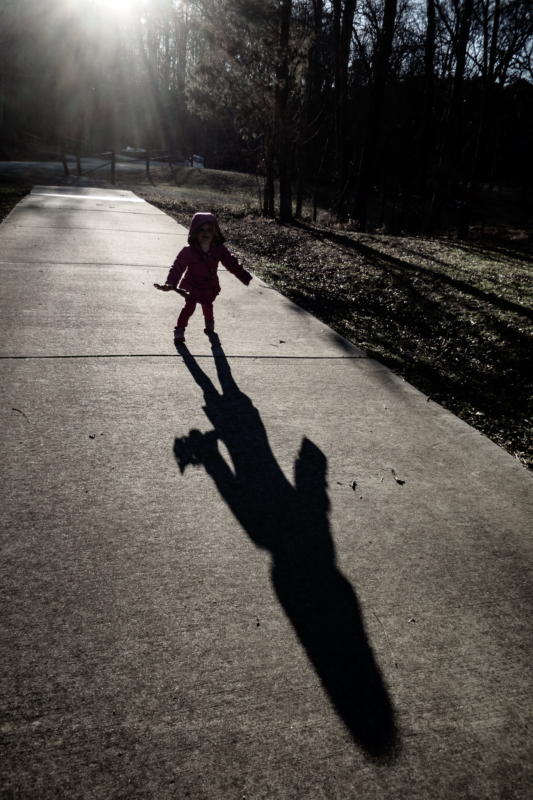 So I keep tripping up on 'what to do' – as opposed to the most best path of 'do it – share it if you want/can – move along little doggy!' – say, the pic above -pretty sure it's Pips, but def a cute kiddo, at the Eno, sun bright behind them as they chase their shadow. cool pic – good composition, decent framing, there's focus, think I went with 'de-saturate' pre-set in Lightroom. Viola – a picture I took, to capture a moment in my life, a few years ago. Lots of 'but…' and 'what about…' thoughts – it's a kiddo I'm putting to the internet, ergo into the universe forever!!!!!! WARNING!!! DANGER!!!
But … that's not super true. Perhaps it's the nuances that are causing me to stick and get stuck and then stop and sleep and move to the next thing I'll think a lot about and get stuck and then sleep and get up for the next rinse & repeat cycle. Oh, there's probably a decent helping of 'well is this even worthy of anyone's time?? really???' – alas that is still part of the artistic expression of Scott the Photog that I'm dancing with. Guess I should just reflect – W.W.P.D.? (what would Pippa do?)
/4:15p – GT speaks of 'being released in the early days of the pandemic – May of 2020 …' – zoot! go Plastic Plants by Mahaleo || 'perpetual optimism is a force multiplier' my tea bag tag attributes to Colin Powell – sure?
so a day – sunny at least, still cold, and of somewhat productive. shall I edit this into something I can get done on a daily? let's see…
there's certainly opportunity for 'what I'm listening to' and 'what I'm reading' and 'where I'm getting info from' and 'isn't this kinda cool?' – tags? sections? huh. to what extent? breadcrumbs for the trail I've blazed? alas I have so much 'where I've been' cluttering my mind space; it's not a failure to see something and love it a SECOND time, right? hmmm.
am I shocked that g.s. John spun 'I Got You Babe' first thing this (2 feb 21) morng? nope. that he followed it with his theme song again? then once more with 'I Got You Babe'??? just wow – nope, it's why I hang around.
Things I've seen in 2021 – Upgrade (2018) via Plex – pretty good flick, actually. Things I've read – Axios has a series, but this article chilled my blood abit – scary times at 1600 Penn ave, Dec. 2020!
how about one last photo, my exit sig, and I'll get a vid attached to this – oh, I can do last night's can't I? pretty epic, near perfect vid of clouds, gotta say!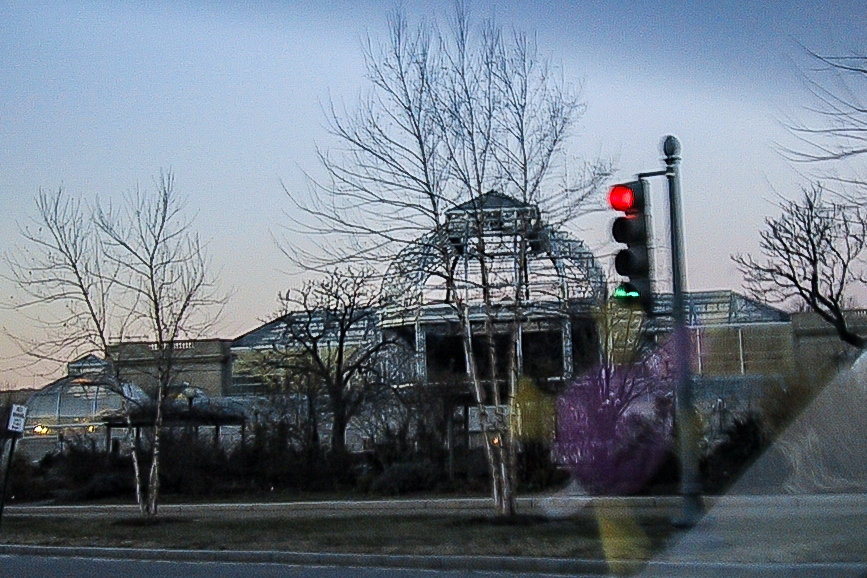 ciao,
::s::
Respice ad diem hanc | "Don't Forget to Be Awesome"